Gnu land
A herd of wildebeest kick up the dust at the edge of a waterhole.
Rapt attention
A sharp shinned hawk eyes potential prey.
Plains of Africa
A buffalo heard forages across the savanah.
Elephants on the savanah
A small herd moves across the Serengeti
Prairie Dog
Prayers before dinner. If you were such a favorite prey you would pray too.
Sitting post
Monkey stands watch for predators.
Cheetah
When you feel the need. The need for speed.
Looner rings
Just another day on the pond for this common loon.
Her majesty, Queen of the Elephants
A family group on the move.
If Tim Burton designed a bird
Baby American coots are something only a mother could love.
Nap for gnu
A wildebeest takes a moment for a break from migration.
Stripes on the water
Zebras warily slake their thirst.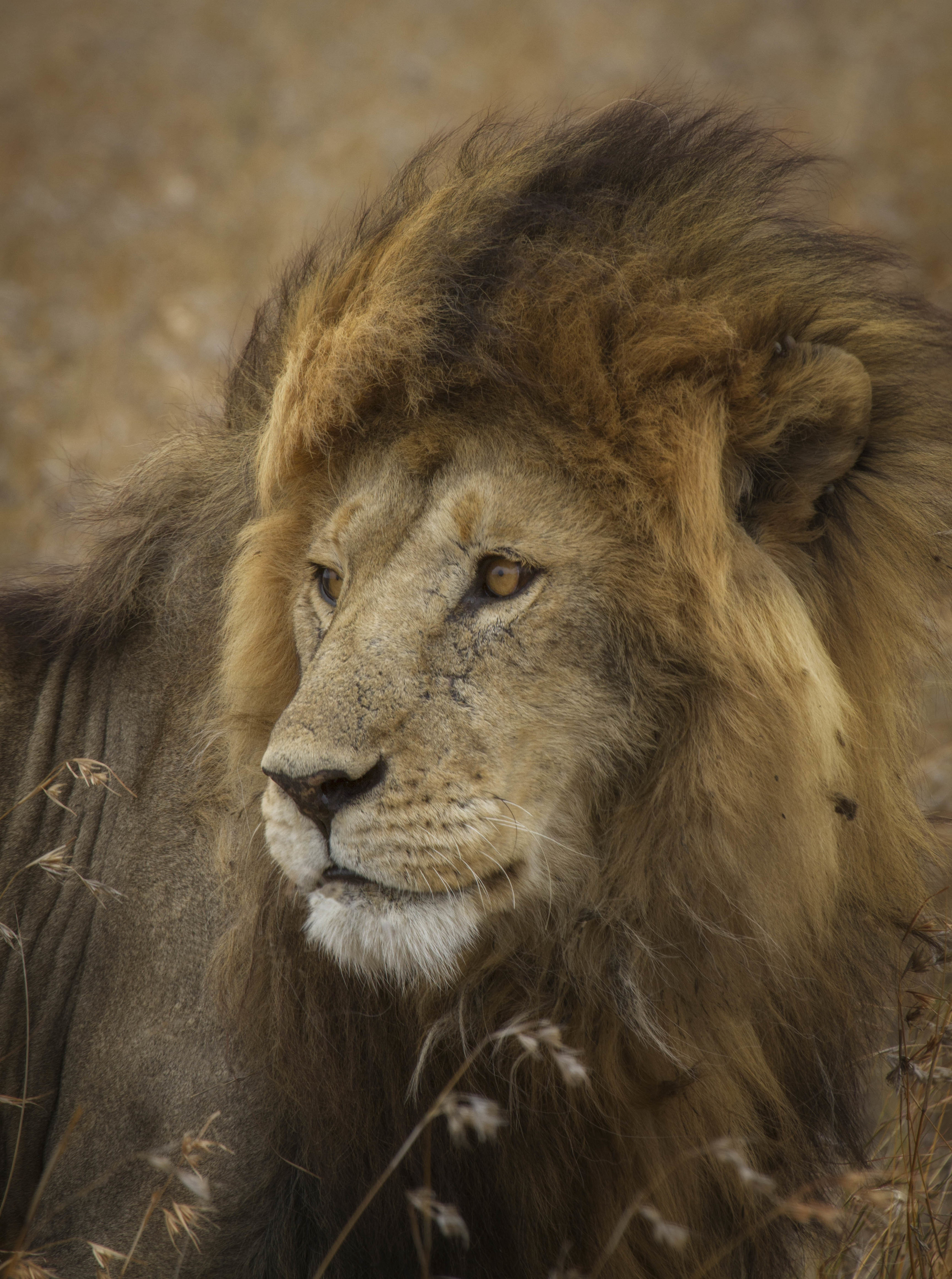 Lord of the Plain
King of the Savannah, Apex of Predators, His Royal Highness: Lion.
Looking for Mrs. Lincoln
A Lincoln sparrow looks for its mate near its nest site.
Ruppell's griffon vulture
…and lunch. Someone has to clean up.
Hyena
Presenter of this day's Darwin award to the most slow and lame.
Leopard and kill
Leopard's like to carry their kill up into a tree so they don't have to share with the hyenas and lions.
Buzz Tail
Rattlesnake warning device.
The next generation of hyenas
Serval
One of the less frequently seen smaller cats of the savanah.
Topi
Every herbivore must always be alert
Warthog
Ugly but cute in a feisty way.
Zebras graze
As the rains return and the grass greens up, the herbivores rejoice.
High and mighty
Or what the bug saw, attitude from a lizard.
Llama headshot
Llamas also ooze attitude.
Cutting the dust
Flanked by two adults a youngster and escorts get a drink
Dust bath
Water is for drinking, dust is for bathing
Not so friendly Big Bird
A wren becomes lunch for a great egret.
Peek-a-hoooo
Great horned owl watches from pine tree.
Serengeti camp
Age-old stories told under the Milky Way.
Lizard tail
Not a warning device but a potential decoy.
Hippo bend
Hippos take a break on a bend in the river
Storm on the Mara
Zebras graze in front of an approaching storm.
Glad hummer
Rufous hummingbird finds a snack at a gladiolus.