Tanker 910 drops at Big Sur
A VLAT (Very Large Air Tanker) ties in the retardant line Los Padres National Forest, California
Restoring the forest, Modoc National Forest
Drip torch starts a prescribed burn to rejuvenate Lady's slipper. 
Fire Whirl begins to form
Intense fire along the flank of the Bald Fire, Lassen National Forest
Evening activity, Bald Fire, Lassen National Forest
Fire at the ridge, Shasta-Trinity National Forest
A fire in the Trinity Alps in northwestern California reaches the ridgeline.​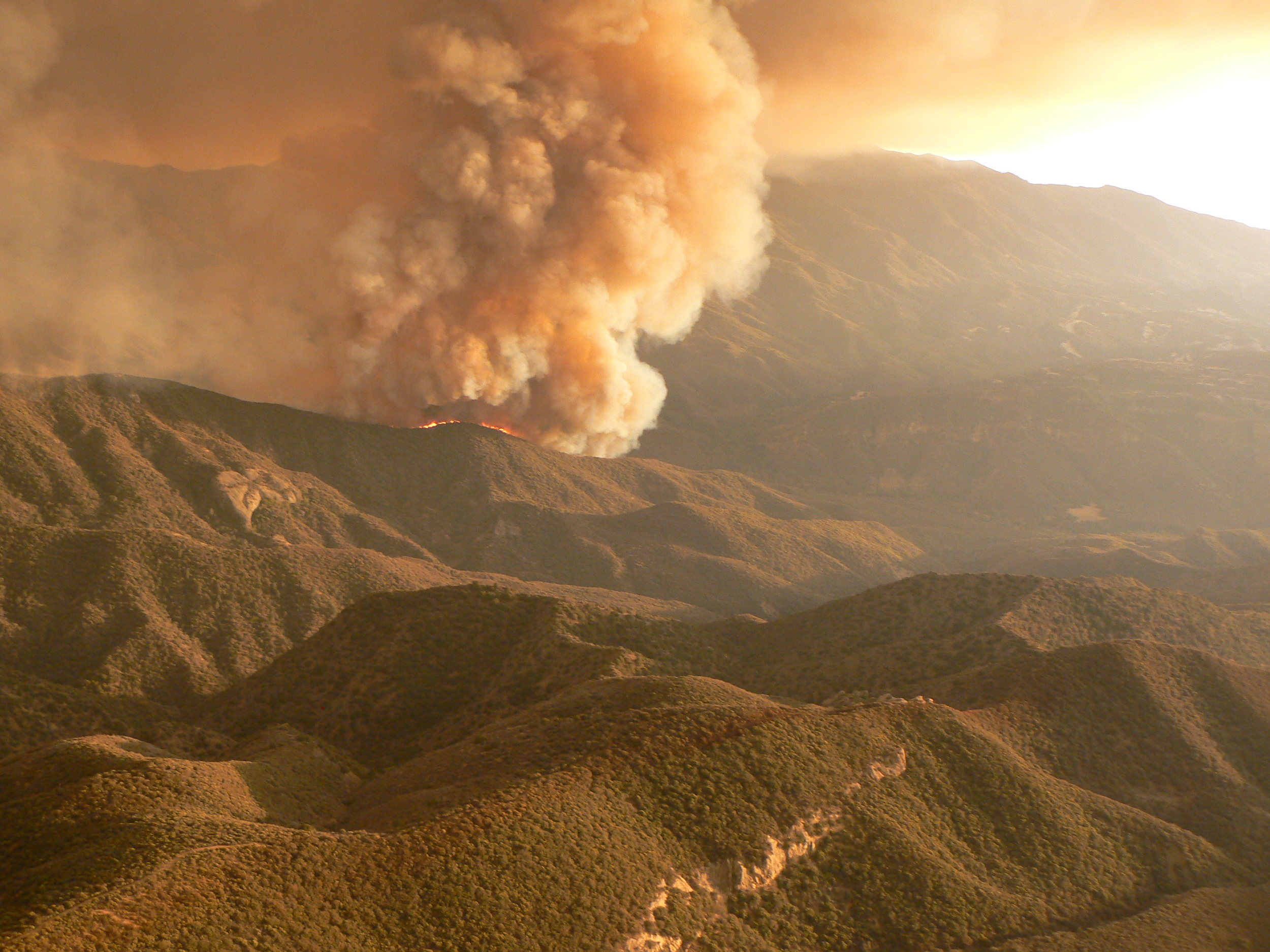 Zaca sunset, Los Padres National Forest
The Zaca fire as it continued its down canyon march. The retardant line in the foreground was inside "the black" the next day. Bob Beebe and the Modoc Hotshots are somewhere down near the base of the column.​
Fire under the stars.
The Reading Fire (2012) burns onto the Lassen National Forest from Lassen Volcanic National Park. 
Headed in
An Aero Union P-3 Orion airtanker heads into the last drop of the evening on the Day Fire in Lassen County, California.​
Into the canyon
Tanker 131, a C-130, makes a drop in advance of the Eiler Fire, Lassen National Forest, California.
Flag and smoke
Smoke rises behind MacArthur California during the Bald Fire of 2014.
Waiting out the storm
P-3 airtankers and a Douglas DC-6 airtanker wait for operations to restart at San Bernardino Tanker Base.